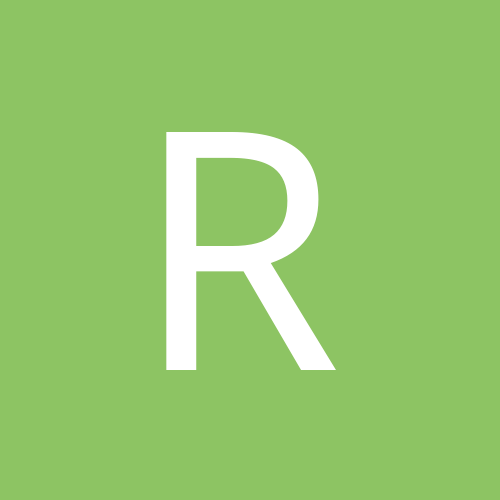 Content count

329

Joined

Last visited

Days Won

1
Community Reputation
14
Good
About REV-G
Rank

CHL Rookie


Birthday

11/24/52
Previous Fields
Favourite Habs

Alex Galchenyuk, Brendan Gallagher, Carey Price, Radulov
So here is my main point.....the consensus here judging from your comments, is that Drouin is the better player.....and he was traded by a respected GM in Tampa for a 1st round blue chip defenseman, who hasn't established himself in the NHL yet. The point is.... Sakic is asking for a top 4 D, a first round pick plus a good prospect, for a player debatably not as valuable as Drouin. Insane.

I read something on another site that raised this question and comparison in my mind. Who would you prefer to have on your team. Jonathan Drouin or Matt Duchene? Either way, I would think maybe the comparison is at least close between the two? The reason I ask that is to compare their trade value. If these two players are somewhat close in value, Drouin was traded for 1 bluechip, top prospect with a few NHL games under his belt. But for Duchene, Sakic is asking for a top 4 D, a 1st round pick and a top prospect.....plus?? If my logic is at least close, then Sakic may be losing a lot of respect around the league for asking what he is for a very good center, but whose numbers this past year were 18 goals, 23 assists, 41 points and he was a -34. I'd love to have Matt Duschene on our team, like Galchenyuk he may have had a down year last season, but the asking price isn't just ridiculous, it's totally out of whack. If Sakic brought his asking price more in line with the Drouin trade something would likely develop pretty quickly. What do you think?

I wonder if the glass is half full and not half empty? For some it all depends on how you look at things. So let me suggest a glass half full scenario with a question/suggestion at the end about the next few years. I agree that losing Radulov is a big deal. But we may have to wait a year to be fully convinced how damaging his loss is. If he continues with the same passion and energy with as good or better results, then a year from now we will all agree that losing him was in fact a bitter pill to swallow. However there have been many players who faded considerably after signing a large contract so I think we have to wait and see. I think there may be some questions about his motives in coming back to the NHL. Was it to be the best or the richest. We'll have a better idea a year from now. I'm making a few assumptions about this coming year. I understand assumptions mean nothing until the results are in but here goes: - I'm assuming Markov will return and our top 4 will not be bad and our bottom 3 will be average. Pittsburgh won without a very strong d this year, more average. - I'm assuming Alex Galchenyuk will have an outstanding bounce back year, to prove MB wrong, and everyone will be saying how fortunate we are that we didn't trade him. - I'm assuming Gallagher will also have a better year. - I'm assuming Jonathan Drouin will soar. I read one writer from Tampa Bay who said he thought Tampa made a big mistake in trading Drouin. If [assumption] Drouin is a Tyler Seguin situation we may be pleasantly surprised. - I'm assuming that Claude Julien, with a full training camp, will make a noticeable difference in how we play. So I think [assumption] that things could perhaps turn out better than what some are expecting. The Future: This is more of a question than a statement. We have some good young players....Drouin, Galchenyuk, Gallagher, Lekonen, and some of the other younger 3d and 4th liners. If we don't exceed what we did last year, seeing that hockey is more of a business now that it was 30 years ago, instead of slowly sliding into mediocrity, could we not get some excellent young players back if a year from now, we decided we had to retool, and traded Max P and Carey Price and even tried to move Weber, and go all in on a youth movement? Besides the return player wise, we would save millions and be able to sign some good free agents next summer. I think the return on Max and Carey would bring back some very good young players. I think our future could still be bright. What do you think?

I think trading Alex Galchenyuk would be a big mistake. He is 23 years old. He is just now coming into his own. When he played centre he produced 50% more than when he played wing. Before he was injured he was at almost a point per game! He is very talented! He could be our #1 centre if management would just accept he may not be the perfect two way centre right now but take a chance he could develop into one. A line of him, Drouin and Gallagher would be dynamic. Why trade for Drouin and then trade away Alex? Keeping him would make our team younger with the addition of Drouin. I'd trade Max P. before Alex. I'd even let Radulov go before Alex because of the age difference! What do you think?

I was looking over TSN's trade bait list, focusing on the centres. Would Brayden Schen be a good fit for us. 25 goals....still relatively young. Decent size. Not a very good plus-minus. What would it take to get him if he was a good fit?

Wow, that's a very revealing article. Sometimes you hear about a young centre, like Matt Duchene, and everything sounds good and you get caught up in the hype. Then you read an article like that, and see some of his stats and salary, and it brings you down to earth. So now i'm thinking....Oh no, will Bergevin give away Alex for Matt?? Yikes!

I agree totally. So let me add this out of the box suggestion [a touch of sarcasm]. If we need a first line C and we have none in the minors ready, and it's so difficult or expensive to get one...if we have one that is at least close...why don't we hire a former top C who knows what has to be done every shift and who has some coaching aspirations and then put Chucky in the top line C position and have this specialized coach work with him after every game. I see our goalie coach out on the ice with computers and video's showing Price certain things, why don't we do the same thing with our highly paid and potentially very important 1st line C candidate. Wouldn't that be a cheaper and better option than selling the farm to get someone who may end up not being as good as what we already have? Sports teams all over the world from the Olympics on up to professional sports have specialized coaches and do this all the time. Doesn't that make sense?? It's creative and it's called developing what we have!

Martin Lemay of RDS wrote a very interesting piece. He spent some time doing a little research and his conclusion was, you cannot build a Stanley Cup winning team without a good first line center. He made the comment that Washington has built their team around a winger, Ovechkin, and they can't seem to win. He pointed out that they have very good 2nd and 3d line centres but not a first. I couldn't help but wonder what would happen to the Capitols if they traded Ovechkin to the Islanders for John Taveres? He lists the teams that have won the cup and shows their centres and while there may be an occasional exception [I didn't check into the teams that won] he makes a very strong point that if we don't get a first line centre we have little hope of winning. He went back and showed that Serge Savard often or maybe even usually, traded wingers for centers. He always had an abundance of centers and we won in 93 and had good teams year after year. So his final conclusion was that Marc Bergeron has to get centre come September, no matter what the cost. What do you think? Agree or disagree?

In reading and listening there are 3 centers out there who I wonder if they could be of help to us? They have probably been discussed here before as a backup, but I didn't read through all the posts to see if they have been discussed yet, if we're not able to get a Matt Duschene caliber player. 1. Nick Bonino - Pittsburgh I'm not familiar with him but from what I understand he is a very solid 2nd line C who could work out for us as a second option if nothing else is possible? 2. Ryan Nugent Hopkins - Could he be a 1st line center and is he good enough to give up what we would have to in order to acquire him? 3. Joe Thornton - 38?? Could he give us 1 year and still put up some points. Is he a better option for a 1st line center than what we currently have. What do you think?

Since this thread title is discussing whether sweeping changes need to me made, I have wondered that since there are not very many French speaking coaches for us to chose from, compared to English speaking, I have to ask why there has not been a major emphasis on making sure that we develop coaches from within. For example, I wonder if Sylvain Lefebvre was considered for even a moment, or was he ever even in the conversation, to replace MT. Somehow I think not. But shouldn't that be an obvious for our AHL head coach? I would think that the three main aspects or priorities of that coaches job description should be: 1. Install and teach a system to the players that the parent club is using so that younger players will learn how to play and be prepared when they are called up. 2. Have the best possible French speaking coach in place in our AHL team so just as the players are being prepared, the coach [coaches] are being prepared and trained to be able to coach the parent club. 3. Win. Develop a winning attitude, game plan and build the team to win in all position. Shouldn't that be an obvious priority for us since: 1. We must have a French speaking coach. 2. Our team is from Quebec where there are more French speaking coaches in waiting than anywhere in the world. Why can't/shouldn't we have a great young up and coming French coach in the AHL? Seems pretty obvious to me. Instead.........

When we hired MB, if I recall, he called on Serge Savard to join him and give his input into their ultimate selection of a GM. I wonder if he still does that on occasion. I think Geoff Molson is a smart guy, he just doesn't have the hockey background. Most/many people in key leadership positions, in whatever field or organization, especially when they know they are lacking in certain areas which in this case is him not having the hockey background, have a discreet group of people they call upon for opinions and wisdom as they go through the decision making process, whether it be monthly meetings or whenever needed. I wonder if he still does this? We never know how much coaches or players read the papers but I suspect ownership reads everything so they have a finger on the pulse of their fans and city. For sure guys like Serge Savard keep up with whats being reported, so I would be very surprised if Geoff Molson isn't hearing some of what we're saying here, that maybe he needs to remove himself and make some dramatic changes and at least that may give him reason to think on it. But I agree that it likely isn't going to happen now. But once the draft is over and July 1 comes and goes, if there isn't anything resembling some hope or a new direction but just more of the same tinkering of the bottom 6...who knows. We've been surprised before and it didn't take Geoff M too long on the job to remove Pierre Gauthier and make a change. But PG wasn't Molson's GM of choice so that may have been an easier decision.

Since our last Stanley Cup we seem to have always had a reasonable hope for the future. Other than a few years where things collapsed, we seem to have made strategic changes and have always bounced back to put us again on a path for hope for success. I have been a Habs fan for over 50 years and I don't know if it's because I understand things a bit better now or if reality has truly set in. I can't help but believe we have hit the point where sweeping changes have to be made in order for us not to replicate the Leafs and end up going 50 years before we see some light at the end of the tunnel. Habs fans who experienced the teams in the 70's and 80's and hearing the annual statement "The Stanley Cup parade will again take it's normal route", will never be content to be in the middle of the pack with an average team. We want more than that. I believe the time has arrived and I also wonder if the man at the top sees it and is willing to make the changes which I think have to be radical. Players often are asked to "take one for the team" and I wonder if the owner, who I really respect as a person, is willing to take one for team. These are the two major changes that I think have to be made. 1. I think he has to remove himself from the hockey equation. I think we are suffering from having a President who is not a qualified hockey man. Our worst example over the past 20 years or more has been the Maple Leafs but they have turned the corner and it all started with putting in place a very good hockey man with head office [inner circle] experience. With the knowledge and connections he had in hockey he knew the right people and he brought them in and they are now one of the exciting teams going forward and are becoming a force to be reckoned with. Geoff Molson can still, as the owner, be the overseer of the team, with the new President reporting to him, but he has to turn the reigns over to a very good, qualified hockey man. 2. I really liked the Marc Bergevin hiring at the time but I think his approach and flaws have been exposed this year. Our pipeline of young talent seems very weak or non-existent in terms of giving us help from the minors. The team of coaches he has put in place to develop players seems a complete failure. His sticking with coaches after the results seem to indicate a change is needed has to be on him. Keeping Sylvain Lefebre in place season after season with losing records, players not being developed and in some cases regressing, and the comments I read from some of his players saying there seemed to be no system in place is indefensible. Going all this time without drafting a centre or trading for one or acquiring one somehow again, has to be on him. I think we need a new GM to start with what we have and begin again. I think Hab's fans would be willing, probably excited, to see these changes which would give us again a hope and future. Right now I don't think too many of us have a hope or see a very bright future for our Habs. I hope Geoff Molson and Marc Bergevin see that as well and I hope their goal is more than just having a decent team for the next 5 years. So do you think Geoff Molson will do anything of significance? Does he even see the need for these kind of changes? Do you think he's willing to move himself out and move someone else in?

If drafting is a weakness of ours, since 2008, shouldn't Trevor Timmons be on your list?

Interesting. The team we laughed at for so many years hired as their president.....a former hockey player, Brendan Shanahan. And look at the results they've been having as a result of the management team he has put together. Could we be that flawed? That's kind of a scary scenario.

I'm hearing a message that seems a bit contradictory. I've read on these boards for years that Trevor Timmons is one of the best at drafting in the NHL. Now I'm hearing that "inept drafting and development" goes back to 08. So I have three questions. 1. Is our drafting a strength or a weakness compared to other teams? 2. I agree that our player development is seems to be poor. So who are the guilty ones responsible for our poor developing of young players. I assume that Sylvain Levebre [sp?] is one. Who are others? 3. What changes do we have to make?